Why Are My Sales Automation/Workflow Templates Missing?
Symptoms
1. You click the "Stage" button on an opportunity to execute a workflow and the workflow doesn't execute.
2. You try to add a Sales Automation action and get the following error saying that your templates aren't available.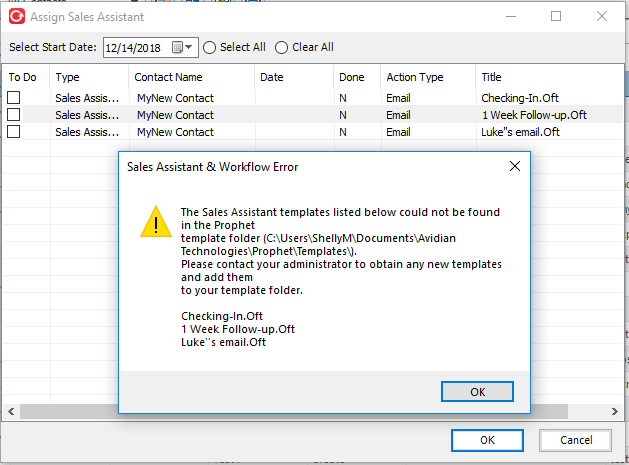 3. You click go to "Prophet Administator". Your "Outlook Templates" section is empty or has files missing: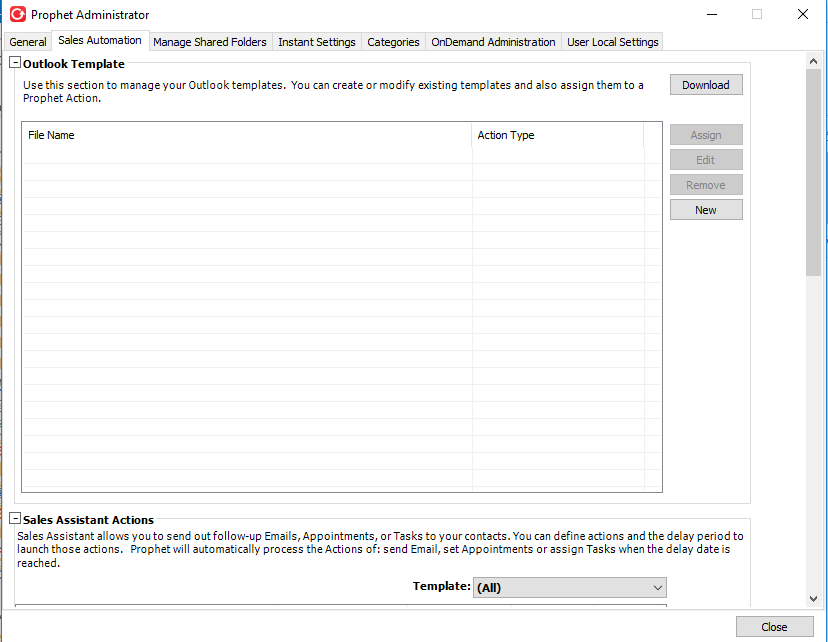 But you have Sales Automation or Workflow actions assigned:
Solutions
1. Open up your File Explorer and find the folder that stores all of your Sales Automation/Workflow templates.
2. Copy the file path.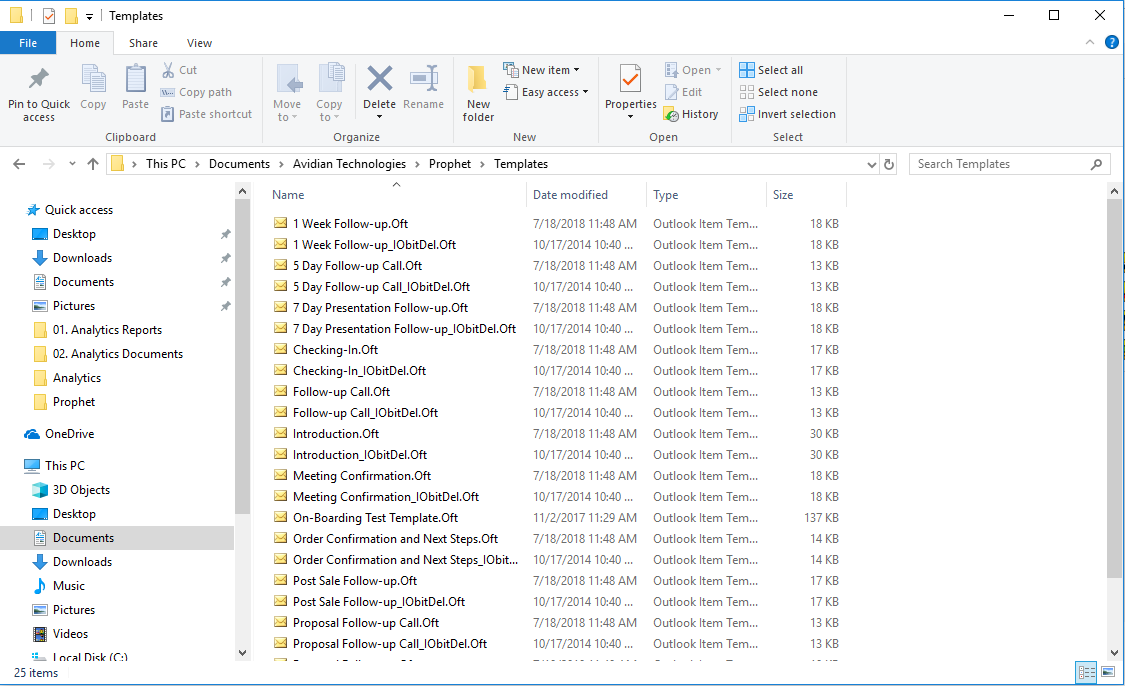 3. Open the Windows Registry by opening "Regedit".
4. Browse to Computer\HKEY_CURRENT_USER\Software\Avidian Technologies\Prophet
5. Click on "TemplatePath" and change the old address to the correct address.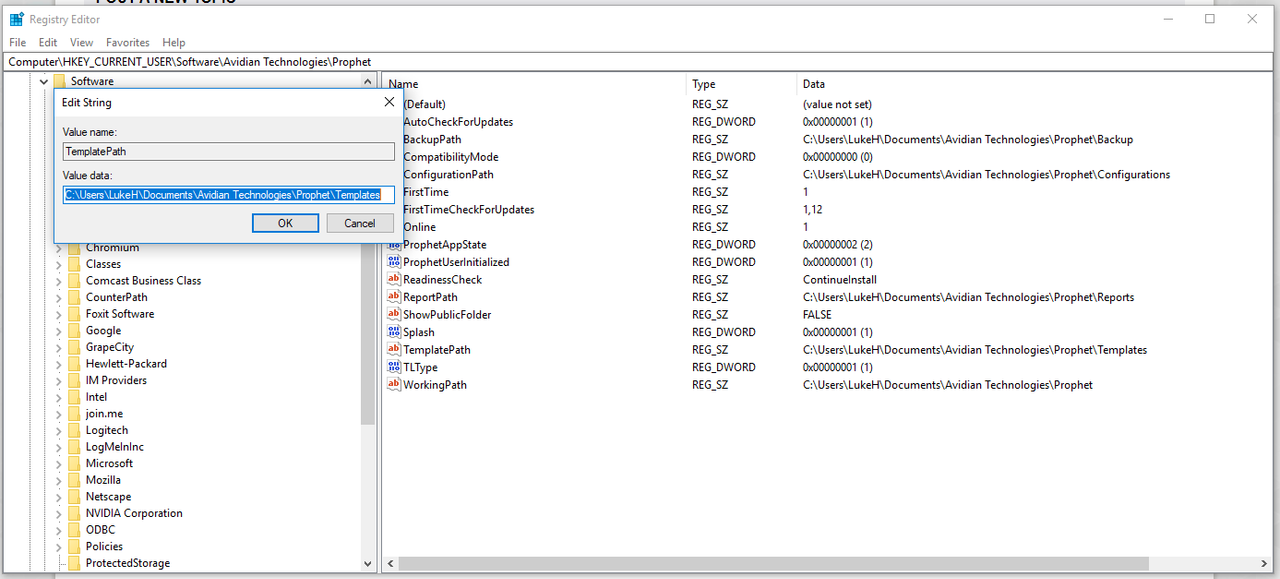 6. Restart Outlook to see the changes take effect.
If you're still having issues after that you'll need to setup a support ticket by clicking
HERE
or call us: +1.800.399.8980
Hidden Content
This board requires you to be registered and logged-in to view hidden content.